One day before the SANY First Global Dealers Summit, more than 200 SANY's dealers around the world gathered in the SANY Heavy Machinery Co., in China's Kunshan city, on Nov 20, to visit its excavators manufacturing factory.
The modernized working environment, highly-efficient logistics system and automatic assembling process guarantee the large-scale and standardized flow line production of excavators.
Rue(Right)is a new dealer of SANY who works in Caribbean Islands, took his first visit in SANY this time. The modernized and clean factory encourages his confidence to buy more products of SANY.
Jammu Kashimir(right)comes from India who had visited Kunshan factory two years ago. He excitedly introduced which kinds of SANY excavator he has sold in India, including 14 ton, 21 ton, 22 ton 60 ton, etc. "The factory is quite advanced and well sorted", he remarked.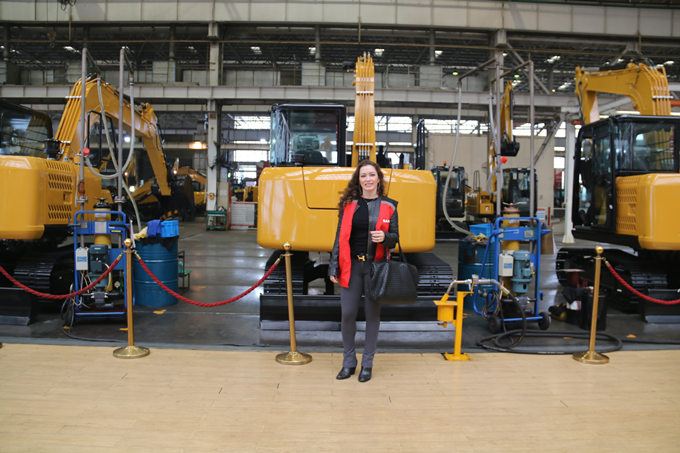 Flasalem is an elegant lady from Brazil. "Our customers are quite satisfied with SANY's products. They bought SANY's large excavators to dig gold in the mountain." She said gladly to the journalist.