On July 30, 2014, a disaster caused by landslide happened at Malin village in Pune district, Maharashtra, India. Over 400 NDRF (short for National Disaster Response Force) soldiers carried out rescue operations, removing the mud with excavators and searching for survivors.
"The Prime Minister expressed condolences to the victims and called upon all to help the affected people", said an Indian government spokesman. Sany India quickly responded to support the disaster relief work and sent three excavators, seven operators to the hit area.
One Sany SY240 excavator was about seventy kilometers away from Malin village, and Sany rescue team quickly sent it to the hit area after eight hours transportation at rainy night on July 31. On August 3, CEO of Sany India also went to Malin village and met with the responsible officer of NDRF, two Sany SY210 excavators were sent to support the rescue immediately then.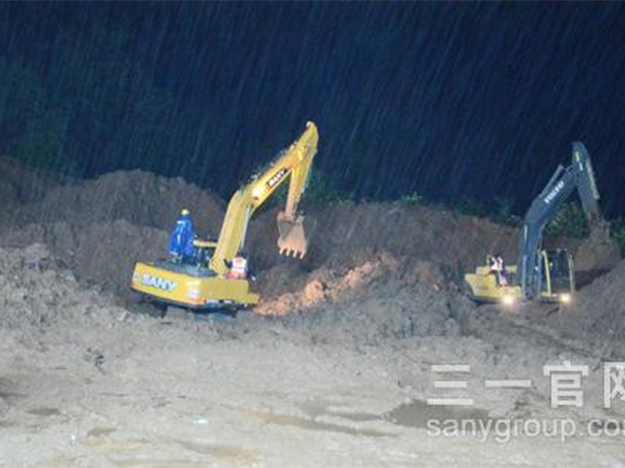 After eight days intense work, Sany excavators and rescue team saved over 10 live stocks and found out 60 victims. "Sany excavators are very efficient, the rescue work would go on slowly without these three Sany excavators" said one government rescue member.
According to Shivahari Magau, employee of Sany India who participated in this rescue work, compared with the other three excavators from other manufacturers on site, Sany excavators showed stronger performance and could work continuously with zero failure during eight days, which greatly support the rescue work. Sany excavators will continue to participate in the follow-up work to clear the road linking Malin village to a nearby village, ensuring the safe transfer of survivors and live stocks.