The three biggest excavators are SY365H--36 ton excavator, SY500H—50 ton and SY750H--75 ton. As three star products of SANY, the design philosophy of these three biggest excavators is to improve customer's return on investment. They are mainly used for mining projects, featuring the characters of high efficiency, long operating life and high reliability.
The biggest excavator for exportation is SY750H with the operating weight of 76200kg. Its engine power is 377/1800rpm and the bucket capacity is 4.3m3. Its bucket digging force is 402kN and the arm digging force is 345kN.
One of the three biggest excavators, SANY SY500H is renowned for its high efficiency. The operating weight is 49500kg with the engine power is 300kW/1800rpm. It is equipped with 2.2m3 standard bucket. Its bucket digging force and arm digging force are 287kN and 245kN. In order to meet the environmental protection demand for European and American customer, SANY upgrades the SY500H to meet the Tier 4f standards.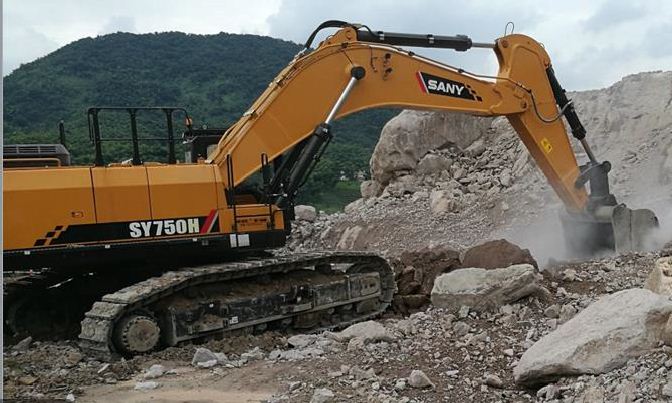 The operating weight of SY365H is 36000 kg with the engine power of 212kW/2000rpm. Its bucket capacity is 1.6m3. The bucket digging force and arm digging force are separately 235KN and 180KN. The biggest excavator's sales volume ranks top in Chinese market in a row for three years. It is also the only 36 ton excavator which can be widely used in harsh mining working condition in China.
Through SANY's independently developed "engine-pump-valve" control technology, the average working efficiency of these three biggest excavators has increased by 7.5% and the average oil consumption lowered 10%.