1. SANY SY500H operating in MRT construction in Malaysia
Super power
Imported Isuzu engine. Rated power is up to 300kw.
Strong adaptability
With fuel tank self-filtration system and fuel - level filter system, to ensure cleanliness of each drop fuel. In this way, the fuel adaptability is higher.
Control system with independent intellectual property
Optimizing power matching, adaptability of high temperature, heavy load and highland. Less fuel consumption for same operation case.
Independent heat dissipation system
Ensure the optimum temperature of hydraulic system under the condition of high temperature and heavy load.
Design for mine
Ensure the reliability of key structure under heavy load condition. Main structures are all used finite element analysis, IIW International standard/AISC Japanese standard are adopted. Design is more reliable. Adopting comprehensive test and verification system for whole machine and every part, the reliable of machine is much higher.
SANY SY500H Excavator Links: http://www.sanyglobal.com/product/SY500H-Tier3.html
Company: TUGS ZAM CO,LTD.
contractor: SHANGHAI CONSTRUCTION GROUP
Purchasing products: 3 units of SY335C; 1 unit of SY465H
Project location: Bayan Honggel
Project: Bayan Honggel 129 kilometers highway project (Chinese aid project)
This June, the opening ceremony of the 129.4-kilometer provincial inter-provincial road project which was built by the preferential export buyer credit of the Chinese government was held ceremoniously in Bayan Honggel.
This project manifests the important consensus between the leaders of the two countries, and it also promotes the strategic alignment of the "Belt and Road" and the "development road",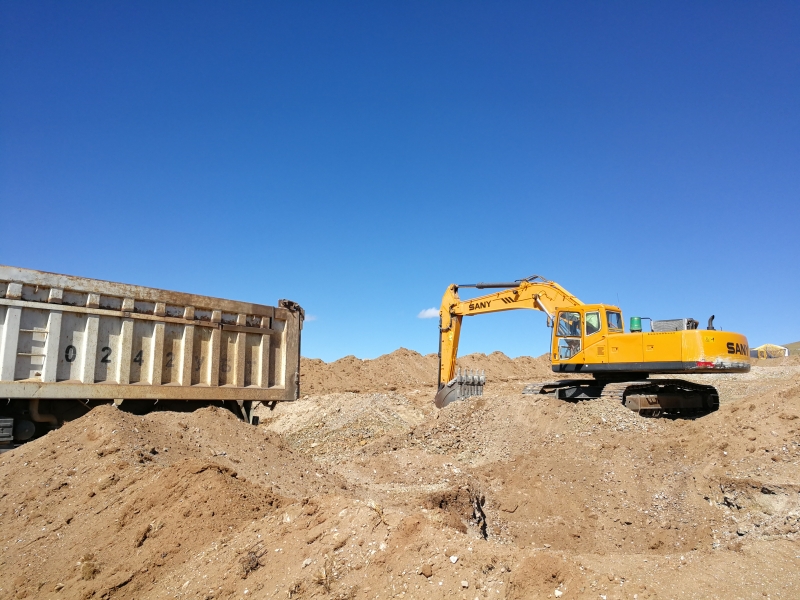 SANY SY465H Excavator Links: http://www.sanyglobal.com/product/sy465h.html