The SY365C, SANY's hot sale 36.1-ton large-sized excavator was employed to undertake the ore crushing work in the Hierro iron mine project, located in Marcona region, 520 kilometers south of the Peru's capital, Lima.
Configured with the customized Komatsu hydraulic hammer, the SY365C displayed its outstanding performance in ore crushing, especially for the ore in Marcona, where the ore is of high rigidity with quartz and 60 percent high iron content.
The average 10-hour operation each day of SY365C didn't affect the working stability. The Hierro project covers an area of 670.7 square kilometers, with annual iron ore production of 6 million ton, named one of the largest scale iron mine in South American area.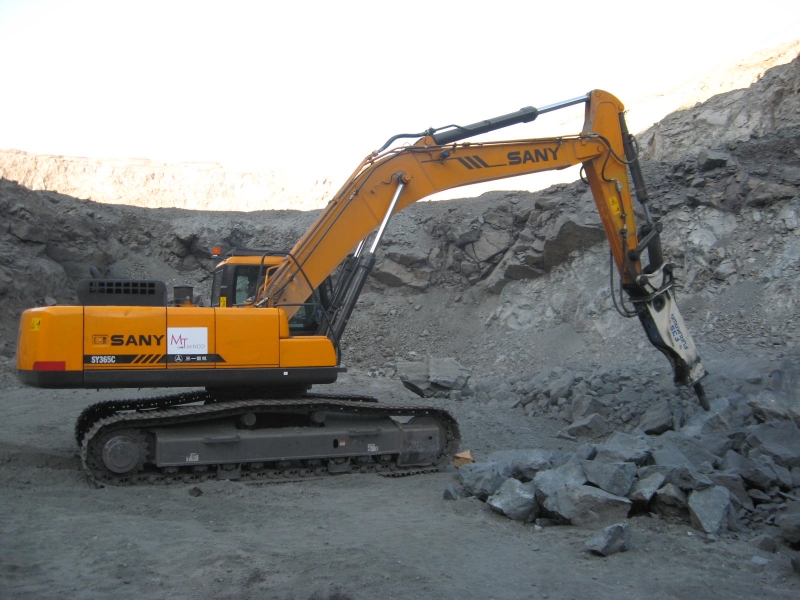 SANY SY365H Excavator Links: http://www.sanyglobal.com/product/SY365H-Tier3.html